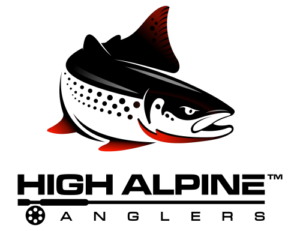 HIGH ALPINE ANGLERS, LLC is an unparalleled guide service in JACKSON HOLE, WY. We ignite passion in first time fly fishermen and stoke the fires of seasoned experts. Our PHOTO GALLERY is the result of this. We offer EXPERTLY guided fly fishing trips with great attention to detail on world class WATERS. Use our Contact page to BOOK A TRIP for the 2019 fishing season!
Fishing Report: 4/29/19
The Snake River was on the brink of blowing out and turning to mud a few days ago. However, with several extremely cold nights in a row, water clarity is coming back and the flows have stabilized around 5000 cfs on the stretches near Jackson. This has been great for the fishing and it's extending our Spring season for another few days at least. Flows on Snake River tributaries like the Buffalo Fork, Pacific Creek, and the Gros Ventre are all decreasing as well which is more good news for the short term fishing report and water clarity on the Snake. Skwalla nymphs and streamers have been producing the best. Green River flows are declining as well and some stretches have enough clarity to fish although in general the fishing has been slower on the Green than the Snake. Give us a call to experience our favorite of year for fishing before runoff hits!
FOR MORE FISHING REPORTS, TESTIMONIALS, AND UPDATES, CHECK US OUT ON FACEBOOK AND INSTAGRAM
"We had an awesome day on the Snake with Chris in September 2015 and can't wait to do it again this year. I always recommend my friends take a trip with him when they visit Jackson and they always thank me for the great time they had. He knows the river, the fish, their hidden hidey-holes, he can set anyone -- beginner to expert -- up with a fun and educational day of fishing. Do it!" - Patrick B., Boise, Idaho