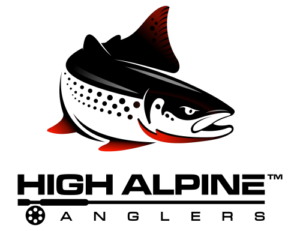 HIGH ALPINE ANGLERS, LLC is an unparalleled guide service in JACKSON HOLE, WY. We ignite passion in first time fly fishermen and stoke the fires of seasoned experts. Our PHOTO GALLERY is the result of this. We offer EXPERTLY guided fly fishing trips with great attention to detail on world class WATERS. Use our Contact page to BOOK A TRIP for the 2020 fishing season!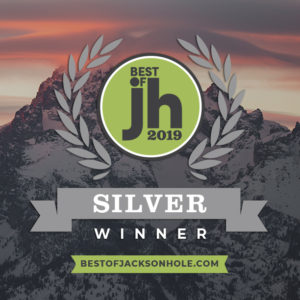 Fishing Report: 8/22/2020
The Snake River has gone from fishing pretty good to great. Flows have been very steady and big fish that moved into the Snake River Tributaries in the late Spring and early Summer to spawn are dropping back down into the Snake in big numbers. This means that on Snake floats we are seeing a bigger average size fish in the Snake than we did several weeks ago. This bigger average size coupled with the peak of grasshopper season and the smoke from nearby wildfires that is mimicking some much needed cloud cover is increasing feeding activity noticeably. 
The Salt River is also fishing well on some days with hoppers, mayflies, and streamers but seems to be less consistent than the Snake has been lately. Flows are still plentiful and cold.
Lakes are producing some trophy fish if you have the patience to locate and hunt cruising fish with mayflies and terrestrials or chuck streamers till you drop and hunt long and hard for that monster and forego numbers of fish.
Green River is still fishing but not great on most days as flows are very low at the moment. Be sure to keep an eye on water temperature and stop fishing if temps rise into the danger zone for trout. (high 60's Farenheit).
Tributaries of the Snake are not fishing great at the moment. The lack of rain since early Summer has led to very low flows on Snake tribs. This has led to many fish migrating downstream to deeper, cooler water with more holding water.
FOR MORE FISHING REPORTS, TESTIMONIALS, AND UPDATES, CHECK US OUT ON FACEBOOK AND INSTAGRAM
"We had an awesome day on the Snake with Chris in September 2015 and can't wait to do it again this year. I always recommend my friends take a trip with him when they visit Jackson and they always thank me for the great time they had. He knows the river, the fish, their hidden hidey-holes, he can set anyone -- beginner to expert -- up with a fun and educational day of fishing. Do it!" - Patrick B., Boise, Idaho